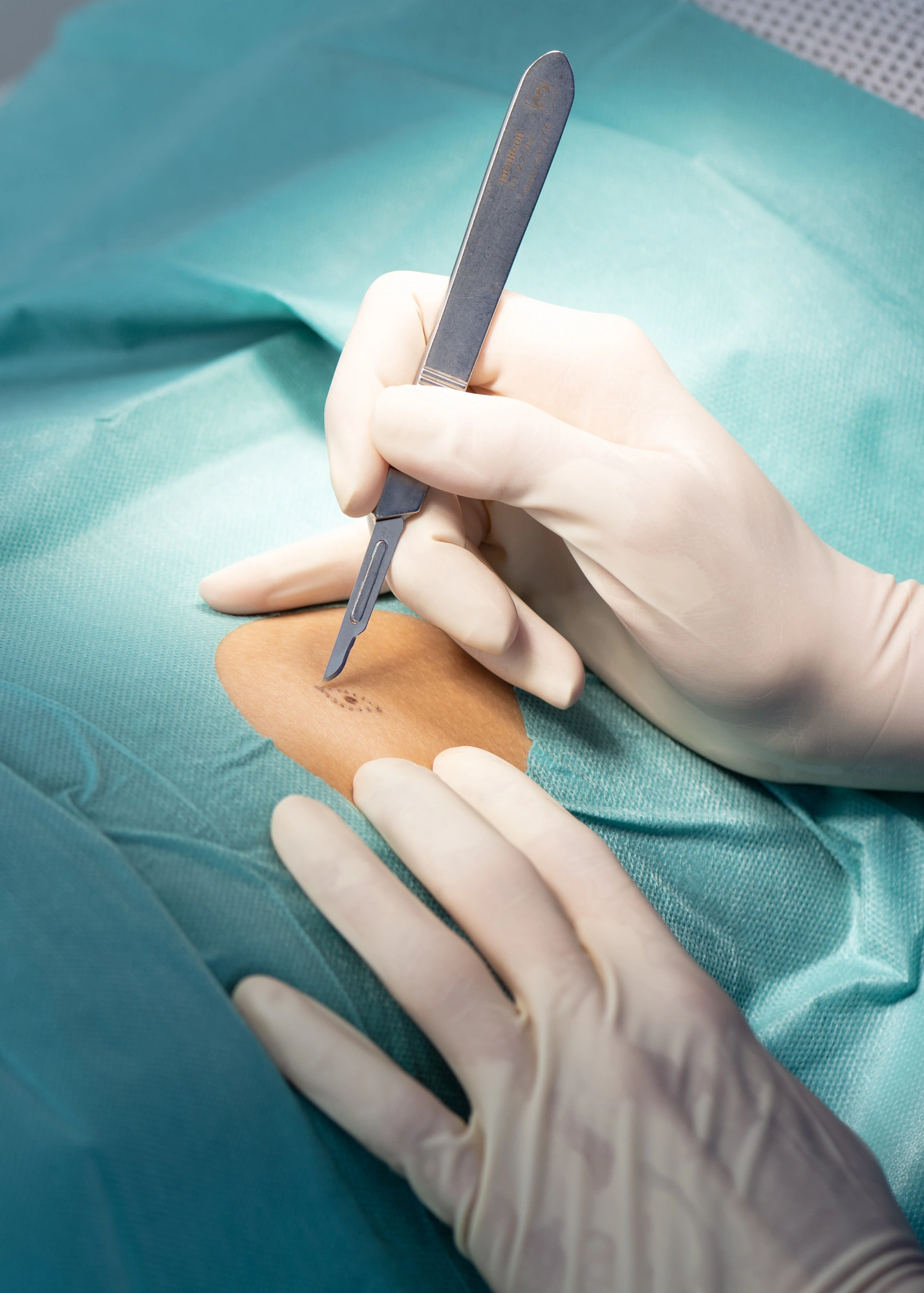 The most common dermatosurgery procedures
Skin Cancer
If the cancer is detected early enough, it can be effectively treated and removed.
Changed or aesthetically disturbing moles
Preventive removal to lower risk of skin cancer.
Lipomas & Cysts
Cysts located deeper in the skin, or lipomas developing under the skin are removed.
Warts, abscesses and more
Smaller skin lesions are removed from the skin accordingly.
Book an appointment online.
Tell us which days you are available and we will send you an appointment.
Your route to healthy skin
Diagnosis
During your initial consultation with one of our specialists, your skin will be examined. Depending on the findings and needs of the patient, the various treatment options will be discussed.
Treatment
At a 2nd appointment, the surgical procedure takes place in our certified operating room. The experienced surgeon has access to an experienced team of medical office assistants, a technical surgical assistant and a specialist in anesthesiology, if needed.