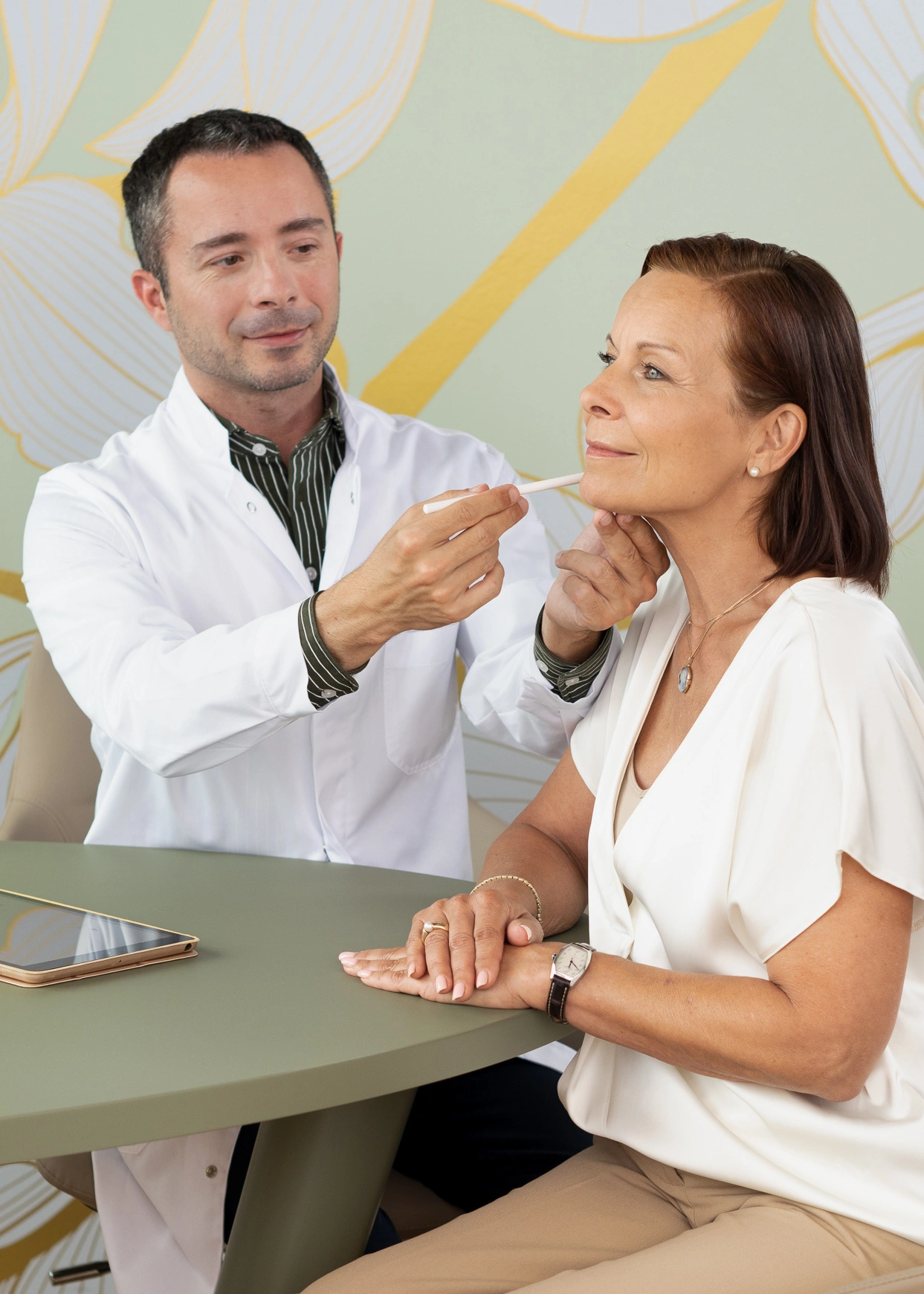 The desire for attractive look is quite natural.
A desire to
look attractive is completely natural.
I would like to look slimmer.
I would like to accentuate my contours.
I would like to look younger/more attractive.
• I would like to look more manly/feminine.
I want to look fresher and have a bright complexion.
So that wishes come true.
Take the first step and book your first consultation online.
Your personal ReSkin Plan in 45 minutes:
1
Familiarisation & skin analysis
We will discuss your objectives during the consultation. Our specialists will perform a skin analysis.
2
Creation of the plan
Different treatments are selected and your personal plan created to suit you.
3
Photo documentation
Finally, with the help of professional photo documentation, the condition of your skin before the treatment is recorded. The cost of this appointment is CHF 100,-.
Book your consultation
Request an appointment online and we will send you an appointment confirmation by email.